John Foster
Commentary - Requiem

1992 – 1993, Oil on hardboard, Length 9.6m, Height 2.4m
A requiem for the victims of war
During the Gulf War John became interested in the way the war was reported by the media.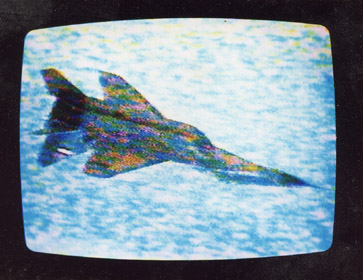 This mural consists of three layers:
The topmost layer depicts photographs of recent wars selected from television or the print media. These photos are overlapped in a collage-like effect, with white borders or a black outline of a television screen delineating the boundaries between pictures. This collage layer is ripped with bullet holes in five places to reveal the underlying layers.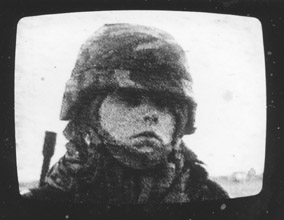 Other photos from past wars like Vietnam, Korea, World Wars I and II are included. These photos are usually black and white, and reflect the transition from black and white to colour photography at about the time of the Vietnam War.
The second layer shows representations of masterworks by some of the great painters.
The third layer represents the victims as death masks engraved on a stone wall.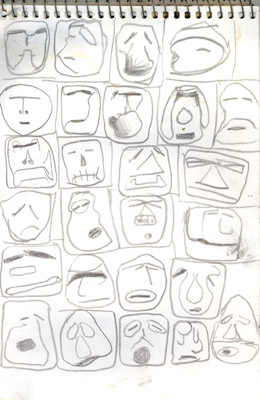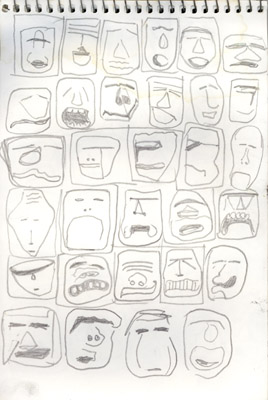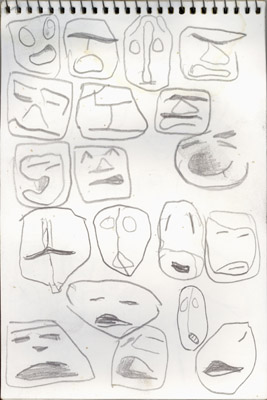 The mural is constructed of whole sheets of hardboard supported by timber frames. Printmaking
A set of 61 etching and aquatint prints accompanies the mural.
Series also includes: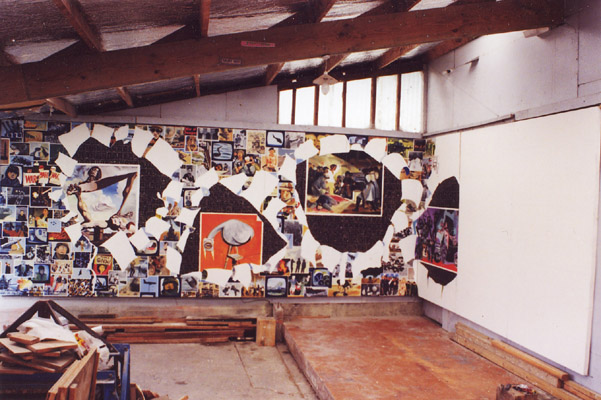 Requiem mural in progress
« Prev
Next »