John Foster
Commentary - Picnic on the Beach

1974 – 1978, Oil on hardboard, Length 20m, Height 2.3m
View Mural
plain image

Prints

Paintings
People enjoying a day at the beach in the sunshine
The subject of this mural is simple – that of people enjoying a day at the beach in the sunshine. It is set at Mangawhai Heads, where John and family were living at the time.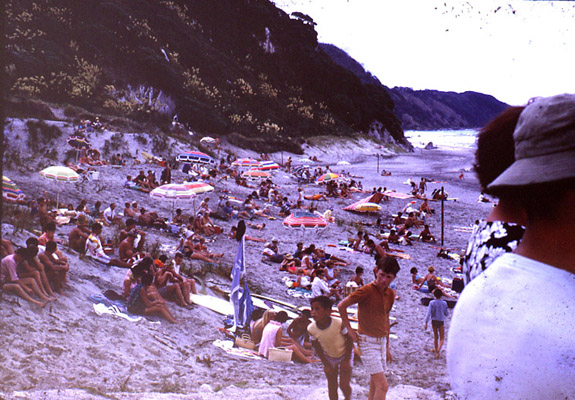 The very left most panels were paintings from a previous series Beckoning Land, and have been included in the mural to contrast the crowded scenes with the naturalness of sea, sand, and sky.
"The beach is only a transient place to be. At sundown everyone goes back to their tents. When the end of the holidays come, they take down their tents, and the beach returns to its state of pristine desertedness." -- John Foster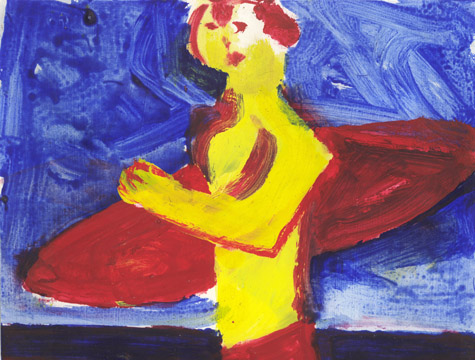 John gathered material in the form of small, quick sketches, made surreptitiously, of people on the beach.
The whole colour wheel is used as much as possible.
"It was an opportunity to splash out with full vibrant colour." -- John Foster
The construction of the mural is similar to that of the Shearing mural. Each picture is a separate piece of hardboard. The pictures are joined together with backing timber in panels of approximately 20 pictures.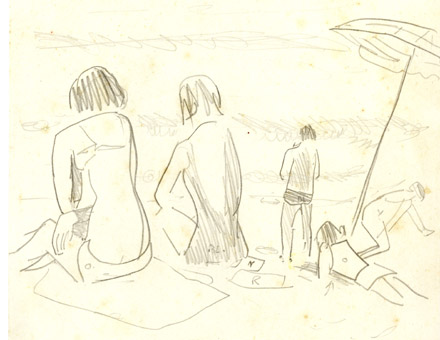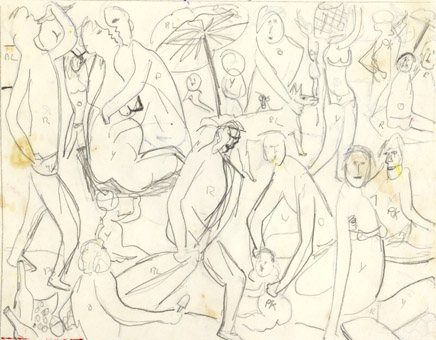 Printmaking Over 200 prints were made of this mural – lithographs, etchings, and woodcuts.
"A woman came and saw this mural, and she said; "Ah, the sunshine that comes into it!" " -- John Foster
Series also includes:
328 print editions
40 oil paintings extra to mural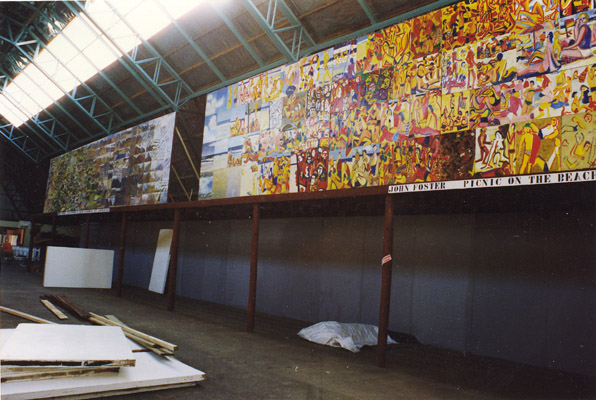 Mural at Mystery Creek Fieldays, 1991
« Prev
Next »