John Foster
Commentary - Noonforecast

1974 - 1977, Collage and constructions, Length 5.7m, Height 2.1m
Everyday objects
A mural composed from the components of the Catalogue Collages, exhibited at Mollers Gallery in 1977.
This mural is a collection of collage panels which can be arranged in any order. The mural began with advertising brochures cut into pieces and set in resin, and progressed to objects found on beaches and rubbish tips. The objects are mounted as projective units on a flat surface.
"Most of the objects are in everyday use around us; things like jandals, paint tin lids, beer cans, bottles, plastics, spray can lids." -- John Foster
Many of the panels of this work are no longer in existence, due to deterioration of the materials.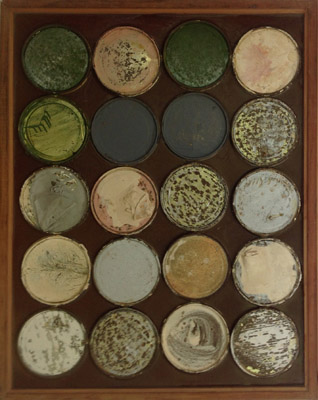 « Prev
Next »