John Foster
Commentary - Shearing

1972 – 1973, Oil on hardboard, Length 20m, Height 2.3m
View Mural
plain image

Prints

Paintings
This mural tells the story of shearing sheep
A sheep takes about two minutes to shear. The shearer pulls the sheep from the catchpen, he shears the sheep blow by blow, then puts the sheep down the chute.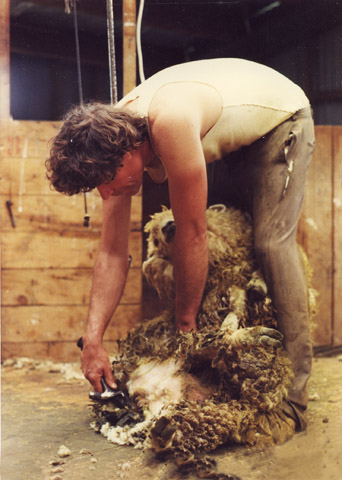 John Foster shearing
Read left to right like a comic strip, a line tells the story of shearing one sheep. The mural can also be read vertically. In any column four shearers shear in slightly different positions, each one a blow ahead or behind any of the others.
The rhythms of the dance-like sequence are indicated in the strong diagonals or the curves seen in each panel. There are variations of each movement; a particular image may be repeated with a different shape or a different colour.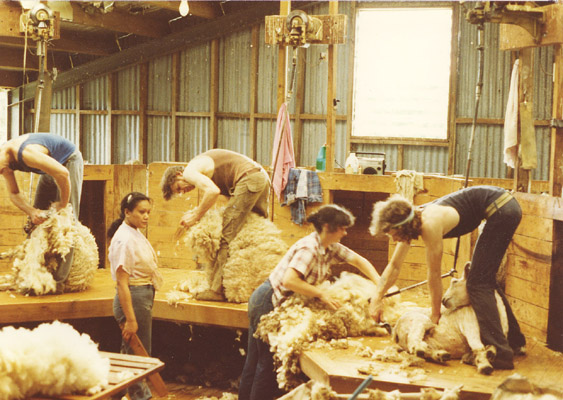 Employed in the mural is a restricted colour palette of yellow, orange, and red using a dryish brushstroke to indicate a hot, dry job. This contrasts with the black and white which are colours found in a woolshed.
Each picture is a separate piece of hardboard. The pictures are joined together with backing timber in panels of approximately 20 pictures.
The work took a year and a half to complete. Over 200 small, quick sketches were made in the woolshed while the shearers were shearing, much to their amusement.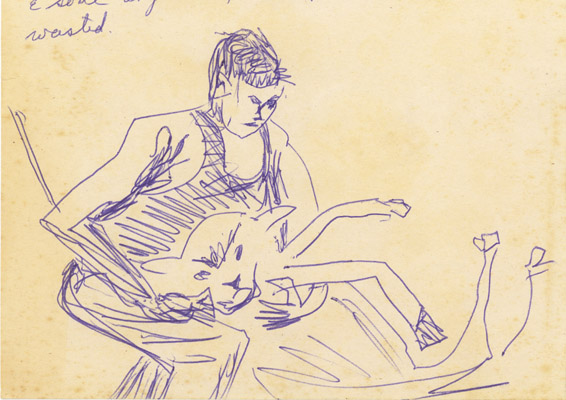 Printmaking The prints reflect the rudimentary nature of the initial sketches of the shearing. Two colour lithographs were made as an attempt to integrate multiple views of the same scene.
The prints were a further period of exploration of techniques following on from the Coffee Cup series. Initial attempts at lithography using a hardboard master were not very successful, and during this time John began using a technique for reusing aluminium masterplates. One plate could be recycled 200 times before it became too thin to reuse.
Series also includes:
178 print editions
23 oil paintings extra to mural
Small Shearing Mural of 60 acrylics on paper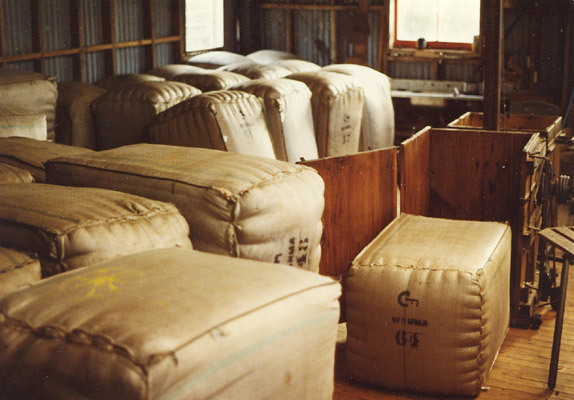 Wool bales after shearing
Next »