John Foster
Commentary - Overworld Journey

1997 – 1998, Oil on hardboard, Length 9.6m, Height 2.4m
The world viewed from 10 000 metres
This mural is the scenery as seen from an aeroplane window.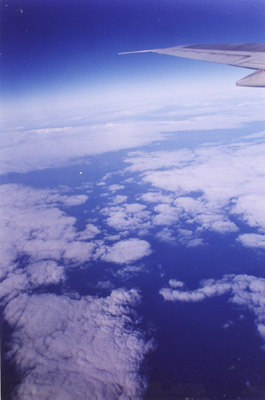 John had the idea for this mural after an overseas trip in 1986, but it was many years before he collected enough photographs taken from aeroplanes.
The structure of the mural is of adjacent small images of what can be seen during an aeroplane journey – clouds, shadows, shoreline, and countryside.
From left to right it incorporates a sunrise, then flying over ocean, land, then ocean again.
Painting in progress
"... cities, lights at night, atmospheric effects, all in their splendid and subtle colours." -- John Foster
The mural is constructed of whole sheets of hardboard supported by timber frames.
This mural was on display at the Auckland International Airport.
A series of 23 lithograph prints accompanies the mural. The technique of masking out areas of the plate, then applying aquatint as a spray, created subtle mist and cloud effects. Up to ten plates were used on each print.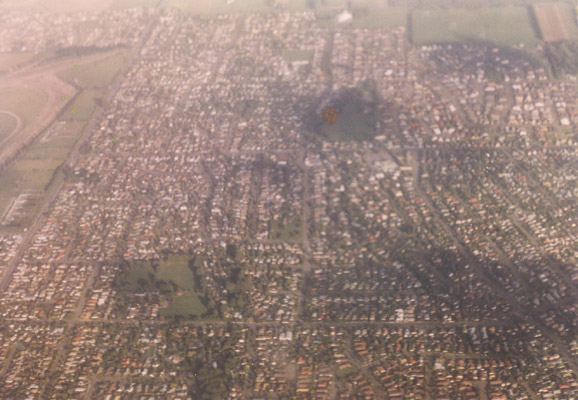 Photograph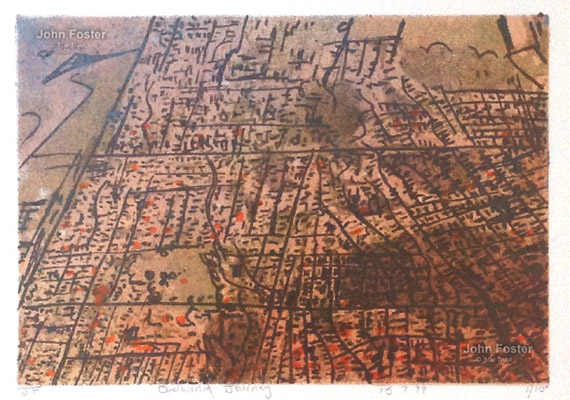 Lithograph print
Printmaking Series also includes: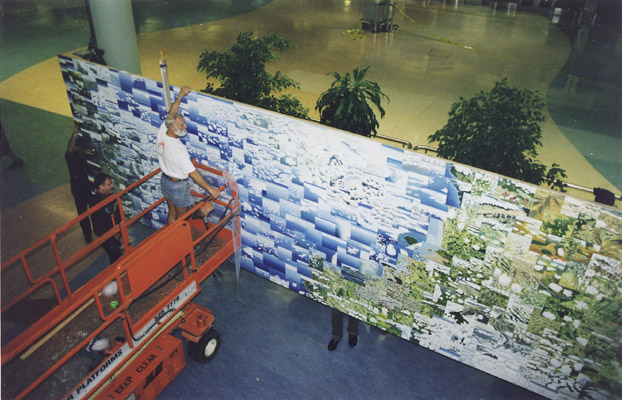 Hanging the mural at Auckland International Airport
« Prev
Next »