John Foster
Commentary - Journey to the Underworld

2000 – 2002, Polyurethane paint on hardboard, Length 16.8m, Height 2.4m
View Mural
plain image

View Prints
Questioning the afterlife
This mural explores themes relating to death, with references to classical literature and modern society.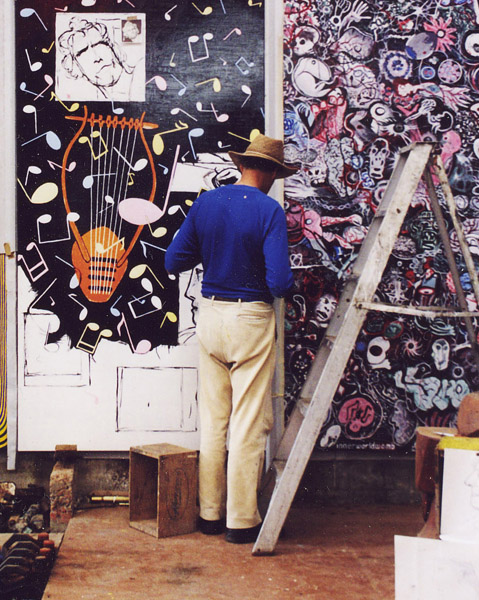 The mural in progress
This was John's last mural.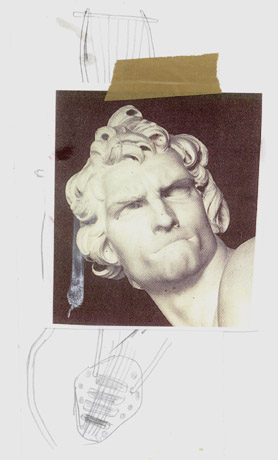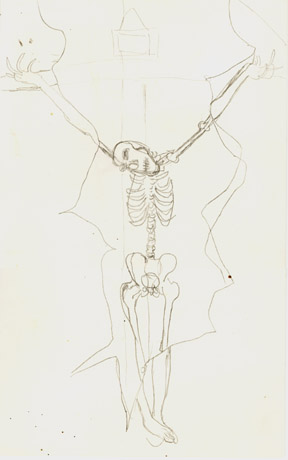 In 2002 he was diagnosed with cancer, and in 2003 he left the farm and his large workshop.
He returned to Mangawhai Heads, where work space was more limited. Although he had created murals in this space previously, he did not attempt to add more panels to this mural.
"I take only a few minutes to throw some paint onto a panel, but it can take weeks to get it into the right place. What has to be lived are the hours and hours of doubt while sitting there looking at the partly finished work." -- John Foster
Like the other recent murals, this one is constructed of whole sheets of hardboard supported by timber frames. Unlike the others, each large panel is a separate painting without visual links to the others. The panels can be arranged in any order.
The titles of the panels aid in understanding the mural:
Spirits Waiting to Cross the Styx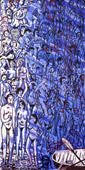 Oceanic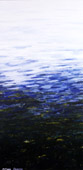 Underground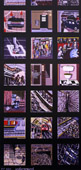 Journey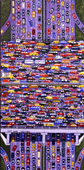 Innerworldwomb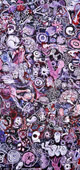 Two (entrail) Labyrinths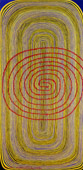 Grailight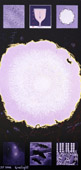 Orpheus and Eurydice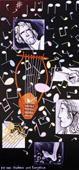 Passage Down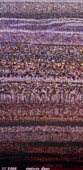 Guardians of the Doorway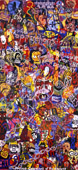 Motherboardmaze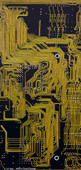 Ariadne's Thread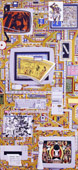 Crucifixion: Descent into Hell
9/11 (11 Sept 2001)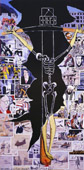 Surrender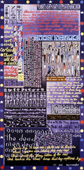 Series also includes: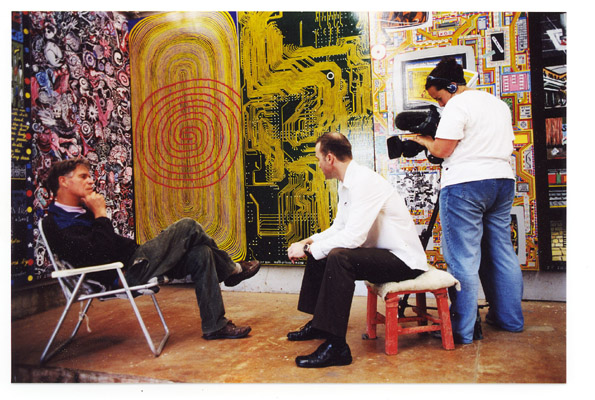 Television inteview
« Prev
Next »