John Foster
Commentary - Graffiti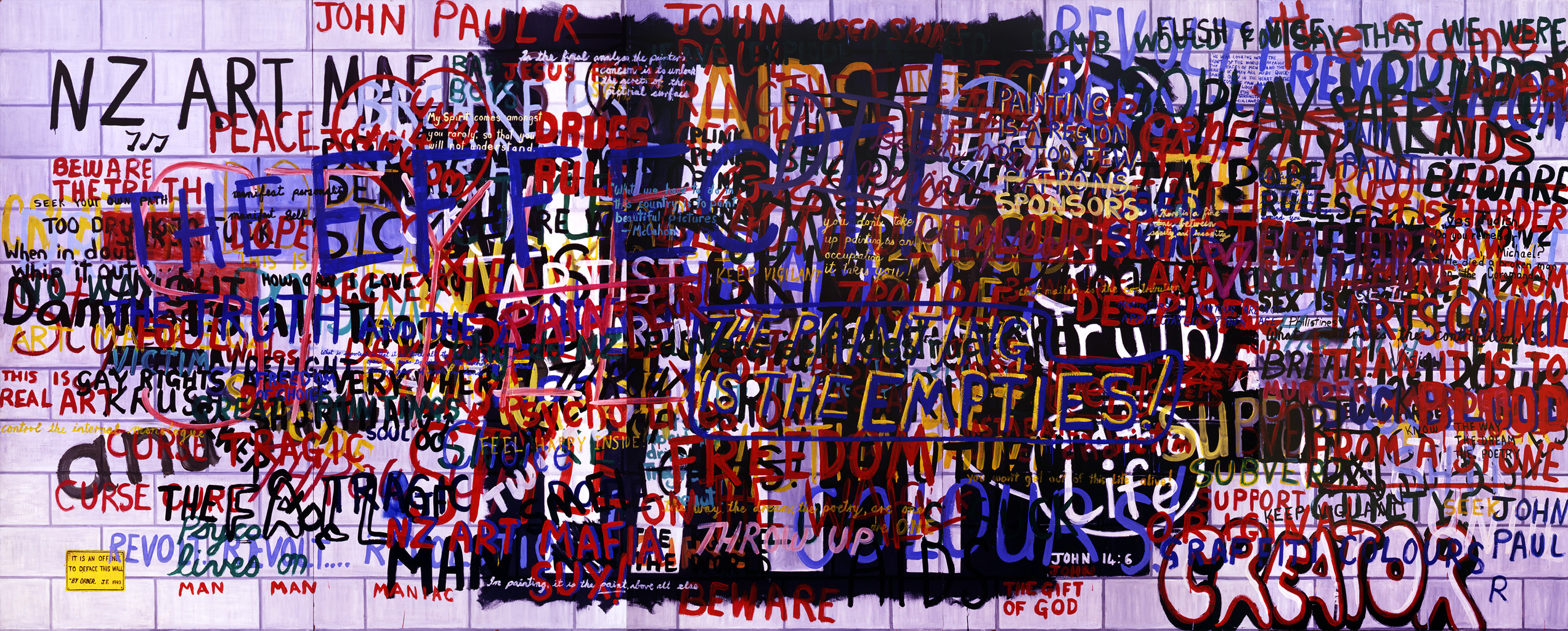 1990, Oil on hardboard, Length 6m, Height 2.4m
Layers of graffiti
During a visit to New York in 1986 John became fascinated with the graffiti on subway trains. He felt that if the whole of New York were covered in graffiti it would enliven a somber city.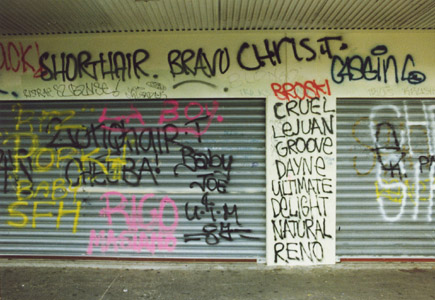 In particular, he was interested in the overlapping planes; the layers of words put on walls by different people at different times.
He collected hundreds of photographs of graffiti: from walls, under bridges, walls of public lavatories (sending his daughters to photograph the walls of the 'Ladies').

The mural began with a concrete block wall painted on the panels. Over this was painted "I Am"; a tribute to Colin McCahon's great works of the late 1960s. Over this was painted choice selections of the graffiti he had collected, and some of John's own thoughts at the time.

The mural is constructed of whole sheets of hardboard supported by timber frames.
A series of 16 lithographs accompanies the mural. They consist of layer upon layer of ink, reflecting the nature of the mural. The final prints have up to 25 layers of ink applied. Many of the earlier layers are entirely hidden. The prints are progressive, and best viewed as a complete series.

Series also includes: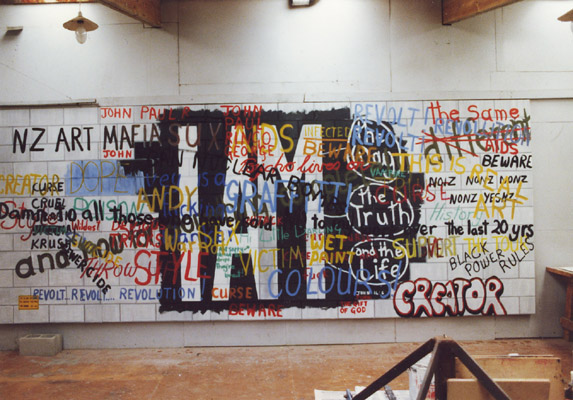 « Prev
Next »