John Foster
Commentary - Coffee Cup

1972, prints and paintings, 91 works
An exploration of printmaking
The Coffee Cup series was the beginning of John's printmaking career. It takes as its subject a young couple conversing in a coffee shop, which John had sketched a few years previously.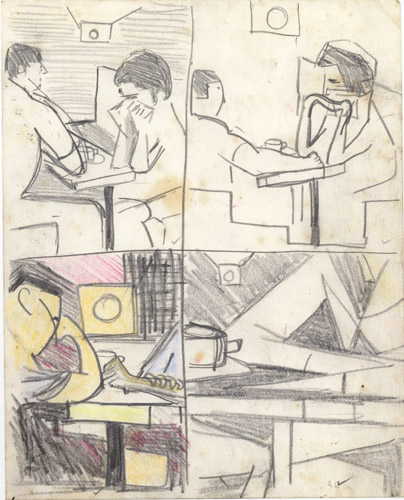 "…ended in a coffee shop, sat down in peace and quiet. Opposite me was a young couple at a table, conversing together. Each was interested in what the other was saying, it looked an easy relationship – just two people talking….As I sat, I took my pencil and notebook out of my pocket, and began to draw. At first, a hand, a head, an arm, a table, a light – jotted down like shorthand notes. Then parts of the group, finally the whole scene. I watched and drew for an hour. They did not see me. Elated, I witnessed their agreement and sympathy. It was one of my most moving experiences." -- John Foster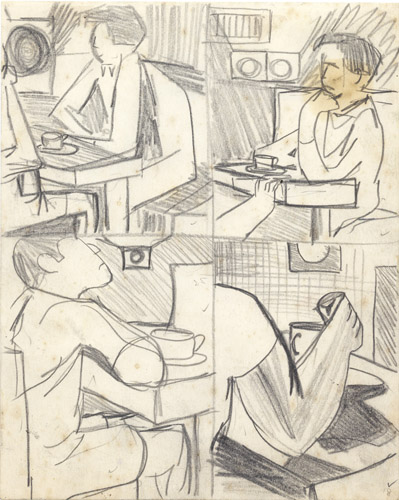 The printing methods were varied and highly experimental.
"Money for proper materials was scarce, so I had to improvise master plates – cardboard, cloth, a few zinc etching and litho plates left over from student days, some aluminium, lino, Perspex. Further, I had to experiment with innovative ways of using these old plates." -- John Foster
Series also includes:
85 print editions of multiple mediums
6 unsigned oil paintings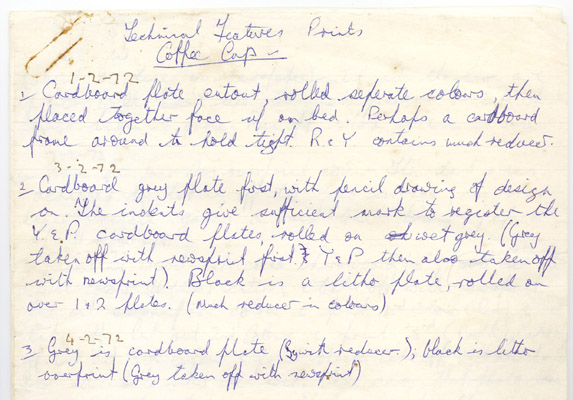 « Prev
Next »